Bebebus Baby Stroller
A stroller provides a comfy and convenient spot for baby—and your things!—when you're on the go!
Strollers are helpful for navigating life with your new baby. They make getting out of the house with your little one easier, so although they're often one of the most expensive items on a registry, you'll definitely get your money's worth for your life.
Bebebus Baby Stroller comes to provide you the best solution not only for your baby comfortable, but also give your parenting experience more handy and easier!
Best Features:
One-piece Oval Design Mold Backrest: The patented design in the all-inclusive package protects the healthy development of the newborn's spine.

Three Colorful Trend Variants: Available with 3 different colors and looks, Bebebus Baby Stroller provide your baby the best attractive and eye-catchy colors.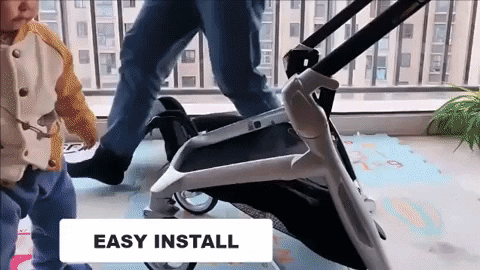 Smart Ergonomic Design: No more wasting money buying a lot of baby stroller based on your kid growth! Bebebus Baby Stroller can be used from newborn to 4 yours and each stroller can be transformable to 3 different use, Normal Baby Stroller, 180 Degree Recline Mode and also can combined with baby car seat.

Convenient Recline Mode: Mechanical adjustment from 98 degrees to 175 Degrees (four-speed adjustment), rejecting the risk of backrest sliding due to adjustment rope adjustment.

New Technology Material-Magnesium Alloy: Lighter and stronger than aviation aluminum, it perfectly combines the flatness of the cart with the lightness of the umbrella cart.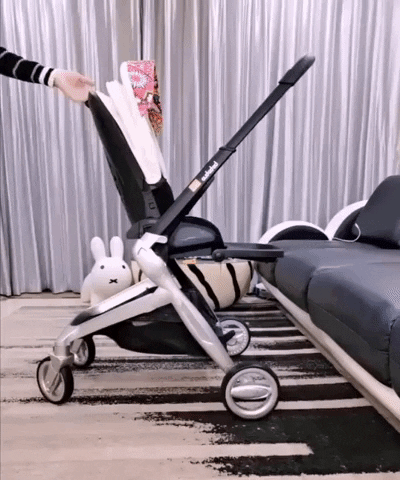 Lightweight Design: The best among high landscape vehicles, the net weight of the vehicle is 8 kg, which is close to the mainstream umbrella vehicles on the market.

Smart Fold Up-Down System: It can be folded in both directions, no need to dismantle the sleeping basket, just one click it's folded down easily!

Best Dimension: The folded size is 72 x 52 x 25 cm, which meets the registered carrying standard. it's more than enough to put in the trunk of the car and also convenient to carry, a high-view vehicle that can be taken on the plane. While the Baby Seat is widened and lengthened to 92x38 cm, comfier and cozier for baby!
100% Safety Guaranteed: The stroller has 6 suspensions absorption wheel for safety and making the baby as comfortable as lying on a bed.

Enlarged Sunshade: The sunshade can be enlarged every time, and it will be fully covered in an instant. Sunscreen and Anti-Mosquito in summer, windproof and warm in winter.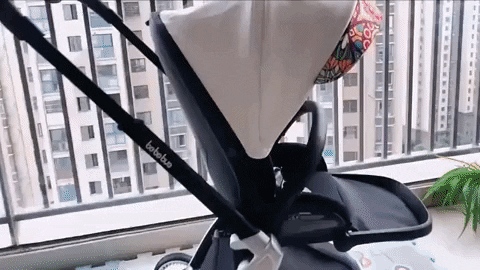 Specification:
Material: Custom leather fabric
Product Weight: 8 kg
Baby Seat Size: 92x38 cm
Folded Size: 72 x 52 x 25 cm
Unfold Size: 105 x 52 x 30 cm
Suitable Age: 0 – 4 years
Colors: Blue, White and Yellow
Packaged Include:
1 Pcs Bebebus Baby Stroller