Bebebus Baby Swing Rock
Your baby will love being entertained and you'll love having a moment to yourself!
Although your baby may disagree, it's not practical to think you'll be able to hold your newborn all day long. At some point you'll need a shower, a meal or just a quick break.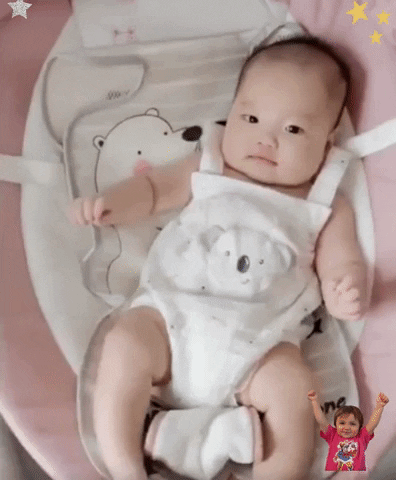 That's where Bebebus Baby Swing come in! Parents will love them for providing a safe place for baby to play or relax while they get other things done, and babies love them because they're comfy and soothing!
Bebebus Baby Swing comes with special Five Gear Suspension gentle swings choices for your baby, from 18° - 31° (free adjustment based on your baby needs), that simply can made baby feel inside mother's embrace! While when it's on Baby Rocking Mode, it's completed with 3 setting times (8 - 30 minutes) that can be adjusted with single button click or via remote control.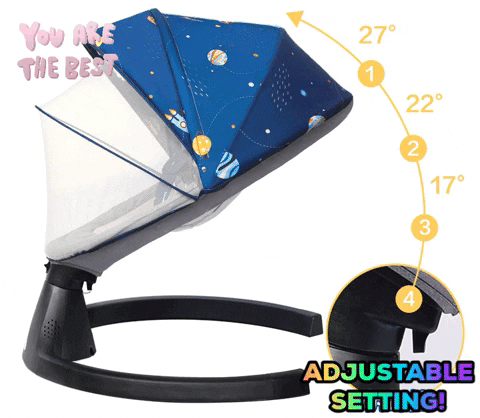 This Special Baby Swing also comes with special Four-Angle Recline System (17°-27° Angle) that can be set freely based on your baby needs and activities! Allow your baby to lie down or sit up completely, and the swing comes with two hanging soft toy (stars and moon) to add to your baby's fun.
Bebebus Baby Swing is also completed with Bluetooth technology, you can sync up the swing with your own device to play a custom playlist that your baby will love and with specially made remote control, you can operate the swing that allows you to control the motion, speed, music, angles and volume!
For Baby maximum comfortable, Bebebus Baby Swing equipped with special design of Shade + Mosquito Net, Comfortable Shaping Pillow for baby's bone development, and Removable Hanging Toys to exercise baby's physical flexibility.
Specification:
Product Dimension: 28 x 25.5 x 19.5 inch
Product Weight: 4.5 Kg
Seat Fabric Material: Machine Washable Smooth Nest Fabric
Sound Plugin: 4 built in sounds and MP3 plugin
Power: AC Adapter 5V/1A
Age-Weight Recommendation: Birth until child reaches 39 lbs or can sit up unassisted, whichever comes first
Color Variant: Galaxy Space, Green Mint, Pink Sakura, Space Gray, Limited Edition Cute Cow
Package Include:
1 Pcs Bebebus Baby Swing
1 Pcs Removable Shade + Mosquito Net