Multi Mix Baby Bottle
Your #1 Choice Baby Bottle!
Most new parents are surprised to learn how many different kinds of baby bottles there are. With so many different options, many parents are confused about which bottle they should use when feeding their own babies. Using the wrong bottle for your baby can not only make feeding slower and less enjoyable, but can result in problems like colic and reflux. Our Multi Mix Baby Bottle will be your #1 Choice to solve your problem!
EASY TO USE 
Multi Mix Baby Bottle only need 3 steps to prepare your baby milk within seconds! Simply put the milk and lock it, POP it, and directly SHAKE the Bottle!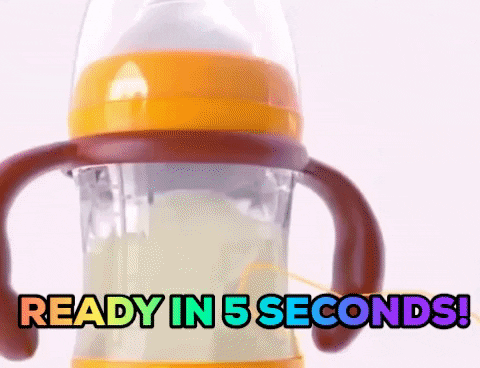 INSTANT PREPARATION FOR YOUR BABY!
As parents, we need to always prepare for our baby any times they want to drink their milk. Multi Mix Baby Bottle provide you instant mixing baby bottle that will be ready with only 5-10 seconds!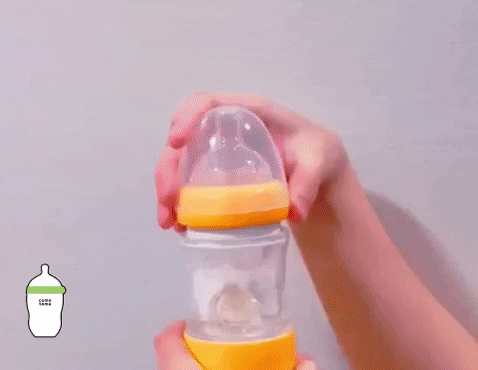 SAFE MATERIAL WITH SOFT SILICONE
Our Multi Mix Baby Bottle is made of BPA Free Material while the nipple featured with the anti air colic system to help reduce the air amount swallows whenever your baby drink their milk and make them more comfortable enjoyable drinking time!
MIX - FEED YOUR BABY ANY TIMES AND ANYWHERES!
No more carrying many containers while walking with your baby, and simply mix the milk and feed your baby any times and anywhere you want! 
SPECIFICATIONS:
Bottle Material: BPA FREE - Lightweight 

Polypropylene

Bottle Size: 240 ml
Package included:
1 pcs Multi Mix Baby Bottle

1 pcs Anti Air Colic Soft Nipple