WONDERFUL AUTO BABY STROLLER
2020 YEAR WONDERFUL BABY STROLLER!!
As a mother, we all have three main concerns. The first is always the safety of our baby, which means you test everything twice. The second is our baby level of comfort. And lastly, we all need it to be convenience. Our Wonderful Auto Baby Stroller is the BEST Automatic Baby Stroller that will provide you all in one comfort for both of your baby and parents!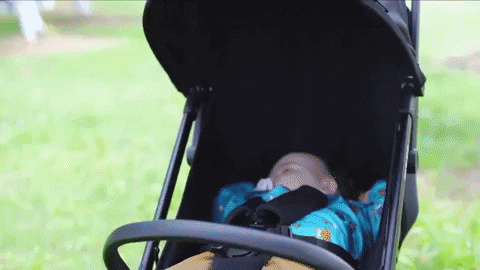 ONE-HAND PUSH SYSTEM

The Wonderful Auto Baby Stroller is completed with the best automatic fold-unfold system with only single pressing! No more complicated fold and unfolding system when you going to groceries or travelling! Bring it anywhere and fold/unfold it any times!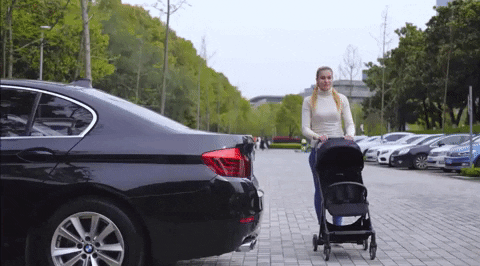 LIGHTWEIGHT - OBSTACLE FREE STROLLER
The Stroller weight is only at 4.5 kg, folding size of 42 (L) x 26 (W) x 55 (H) CM, and the unfold size is 42 (L) x 52 (W) x 100 (H) CM. It's simply lightweight to be carried on hand, easy put to your car trunk and whether it's stairs you need to climb, using a taxi, getting in and out of a car multiple times a day, or easily squeezing inside your favorite, pre-baby restaurant that happens to be a hole in the wall, this stroller perfectly saves you time and hassle.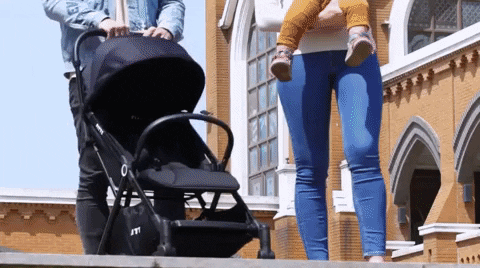 THREE RECLINING MODEL
This stroller comes with 3 kinds reclining system that will help your baby to get maximum comfortable in any occasion, whether he/she want to sleep, half sitting or simply sitting! 
Agile and effortless, swivel wheels make navigating busy streets and turning corners easy. They can be locked for stability on uneven surfaces.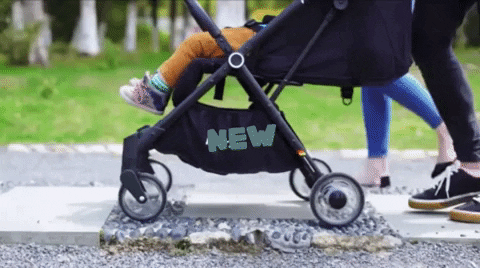 Convenient storage basket lets you keep an extra blanket or bottle handy
Self-standing options offer simple storage and transport convenient
Constructed of lightweight, durable materials for a lasting design

The best fit for baby with the adjustable 5 point harness, which features protective pads and detachable U-Bar for baby comfort and safety
SPECIFICATIONS:
Folded Product Dimension: 

42 (L) x 26 (W) x 55 (H) CM

Unfolded Product Dimension: 

42 (L) x 52 (W) x 100 (H) CM

Total Weight: 4.5 kg

Colors: Black, Red and Yellow

Maximum Weight: 35 pounds (average 2 years old)

Minimum Weight: 4 pounds